I once read how, on our spiritual journey, one can move forward or one can move backwards, but one cannot stand still.
Moving forward or moving backwards. It makes sense, though, because if we're meant to be on a journey who wants to turn around and go back down the same way in which we have just come? How would we get anywhere?
Of course, there are moments in which we need to pause, but those moments serve to give us the strength to continue on. We are still, but our eyes, hearts, and soul are still looking ahead.
Today, as we celebrated the Feast of the Epiphany, I draw comfort from the journey the Three Wise Men took those many years ago. They did not know exactly where they were going, or even what they would find, but they looked to the heavens for both direction and guidance.
And most importantly, they never gave up. Their journey progressed; they searched until they found.
Which is comforting to me. In my spiritual journey I often stumble. I know that many times I am not making progress. Sometimes I even lose my way. But like the Three Wise Men, my journey can continue to move forward by seeking guidance from above and following that star.
As I child, this feast day seemed so exotic, so magical. Three Kings, dressed in flowing robes, following a star, bringing gifts ... it all fueled my imagination.
But today, older and wiser, I know I am not meant to be in awe of that journey.
I know am
on
that journey.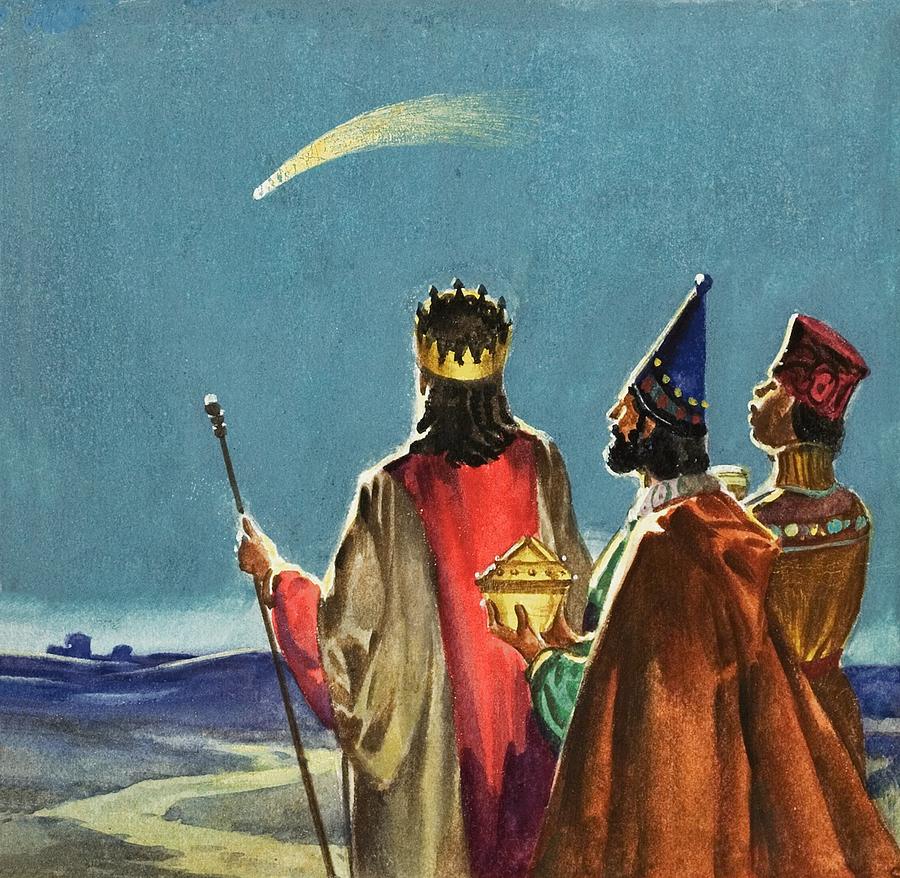 updated post from January 2008