~1~ Let me tell you what I want, what I really, really want.
Me:
Dad, what do you want for your birthday?
Dad:
I don't know. I really don't need anything
.
Mom:
I know what he wants. He wants a wind chime.
Dad:
I want I wind chime?
Mom:
Yes, don't you remember when we went to our friends' house and they had a wind chime. It sounded so beautiful.
Dad turns and looks at me.
Dad:
I guess I want a wind chime.
I look at him. I look at my Mom. And I keep my mouth shut.
Later that evening I get a phone call.
Dad:
I've been thinking. I really would like a wind chime.
I guess Nonno is getting a wind chime. For his birthday. For Nonna. Or something.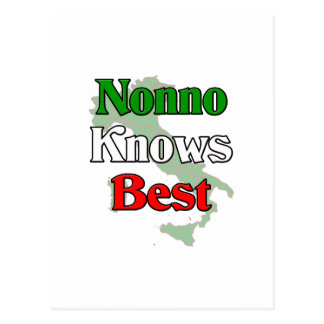 With Nonna's help.
~2~ Welcome to Arby's, may I take your order?
When Jonathan got a summer job at Arby's this summer, we thought he'd stop once school started. But no. Evidently Jonathan really likes getting a paycheck. Since he only works 3 evenings a week, and since his grades are all good and he seems to like it, we agreed to let him continue. He's a great worker. He's courteous, takes his job seriously, and knows how to stay busy. And I think he's pretty cute behind that counter.
Love that kid.
And this weekend it's his birthday, too, but he's not getting a wind chime. I promise.

"Will you be dining in?"
~3~ Home is where you can do laundry for free
Tomorrow I'm going to pick Nicholas up from Clemson. With Nonno's birthday, Jonathan's birthday, and his cousin Ethan's birthday I don't think he wanted to miss out. It's the first time he's been home since leaving for college, so can you say
spaghetti with clams?
It's one of his favorite meals, and how can I do anything but oblige?
Can you also say dirty laundry? Let me clarify ... college student's dirty laundry. But wait, let me be even more specific ...
male
college student's dirty laundry.
I think you get the idea ...
One care package headed to Clemson.
~4~ Nonna, in her own words.
(The following could be G-rated, or R-rated.
It all depends on how you look at it.)
Nicholas coming home reminds me of this interesting conversation ...
We're sitting around the dinner table on a Sunday talking about this and that. We're at my parents' house, which means Nonna is running back and forth to the kitchen, bringing in plates of food and telling everyone to mangia, mangia! The topic shifts to Nicholas, who is in the middle of college applications.

Nonna bustles in.

"Who are you going to sleep with in college?" Nonna asks Nicholas, as she grabs a plate and heads back to the kitchen.

We all freeze. No one says anything. At all. Then someone giggles, and before you know it we're all giggling because, really, what else can you do with such a question?

And Nonno -- who has been married to Nonna for a long, long time -- clarifies things.

"Uh, Nonna? You might want to watch your word choice," he calls. Then he looks at Nicholas. "She really wants to know who is going to be your roommate in college."

Oh! Roommate. Right.

Whew.
~5~ The Nutella Legacy
When Timothy was in Kindergarten he was star student for one week, and as star student he/we had to do a food activity with the class. Since I had already taught the class how to dance
La Tarantella
the day before, I decided to keep with the Italian theme and introduce them to Nutella. So I brought two loaves of bread and a jar of Nutella to class.
Sixteen students went through two loaves of bread and the entire jar of Nutella. I mean, I was scraping the sides of the jar.
That night the phone calls started.
Can you tell me what you fixed the class today?
My son can't stop talking about it whatever it is you made in class today.
What's the chocolate sandwich you made?
Can you give me the recipe?
Where can I buy this Nutella?
Later that year I drove on a field trip, and when I introduced myself to one of the dads he said, "Oh! I know you! You're the Nutella person!" He then called his daughter over and showed me how she could recite the entire Nutella jingle of roasted hazelnuts, skim milk, and a hint of cocoa.
Then, this past Saturday at the school carnival -- which, let me remind you, is FOUR YEARS after that Superstar Week -- a mom mentioned how we were the first to introduce them to Nutella and that life has been great ever since.
Wow. At least I am good for something.
~6~ I ask for a cold pack and you put frozen vegetables on my head?!?
A call from the school nurse is never a good thing. One bambino home with a fever and a headache. Rather than using a cold washcloth, I did this ...
"I'm not going to have to eat this, am I?"
~7~ This really is a G-rated blog ...
But tell that to the pizza dough I left to rise on the counter. The older boys snickered, Joe grinned, and Timothy looked confused.

"Why is everyone laughing?" he asks, in all innocence. "It looks like a heart."

Of COURSE it's a heart, and if you thought otherwise ... SHAME ON YOU!!
*For more quick takes, go visit Jen at
Conversion Diary.